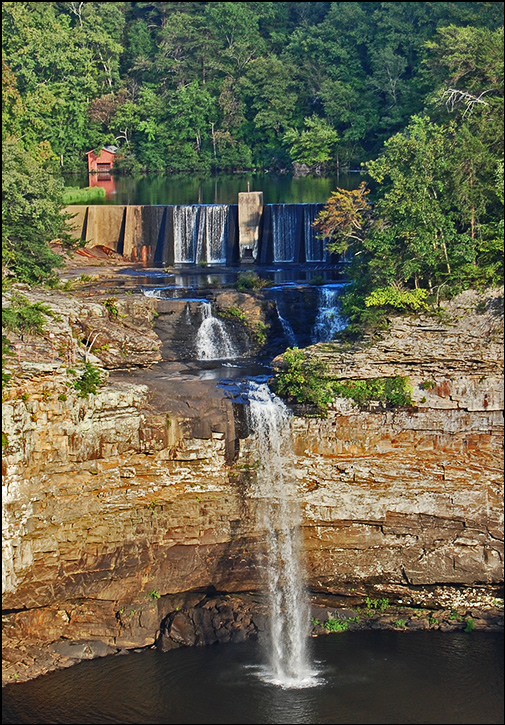 The DeSoto Falls in Lumpkin County, Georgia
Photo by Ron Fritze
SHD president Ronald Fritze offers the following blog post about supposed pre-Columbian Welsh sites in the eastern US:
Some of you are aware that I am very interested in the myths, legends, and histories of the theories concerning pre-Columbian contacts between the Old World and the Americas. One myth that I have particularly focused on is the myth of Prince Madoc and the colony of the medieval Welsh in pre-Columbian North America. The southeastern United States and the Ohio Valley are particularly rich in sites associated with the supposed Welsh settlers. I have written essays about visiting some of these sites and written essays about the myths and legends associated with the site. Here is a link to my latest essay. The essay also contains links to four additional Madoc related essays. So if you have an interest in the myth of Prince Madoc, I hope you find them helpful and enjoyable.
The link to his webpage is here:
http://www.corndancer.com/fritze/fritze_040059/fritze054.html